Skydog Farm is owned and operated by Mark Phillips and Katherine Fotiades and has been in business for over 25 years. Our Farm offers a variety of hydroponically grown/pesticide free leafy greens and culinary herbs, dairy free/vegan pesto made with our own basil, beautiful hand crafted succulent arrangements – all created with plants propagated and grown at our greenhouse.
Mark is a master of his craft and specializes in greenhouse and hydroponic system design and consultation. Throughout his many years in business Mark has constructed and deconstructed many large scale greenhouses, both for his own farming business and private clients. He has also designed and built multiple hydroponic systems, including one for the Jamestown School system which was used for educating youth on the sustainability of hydroponic farming.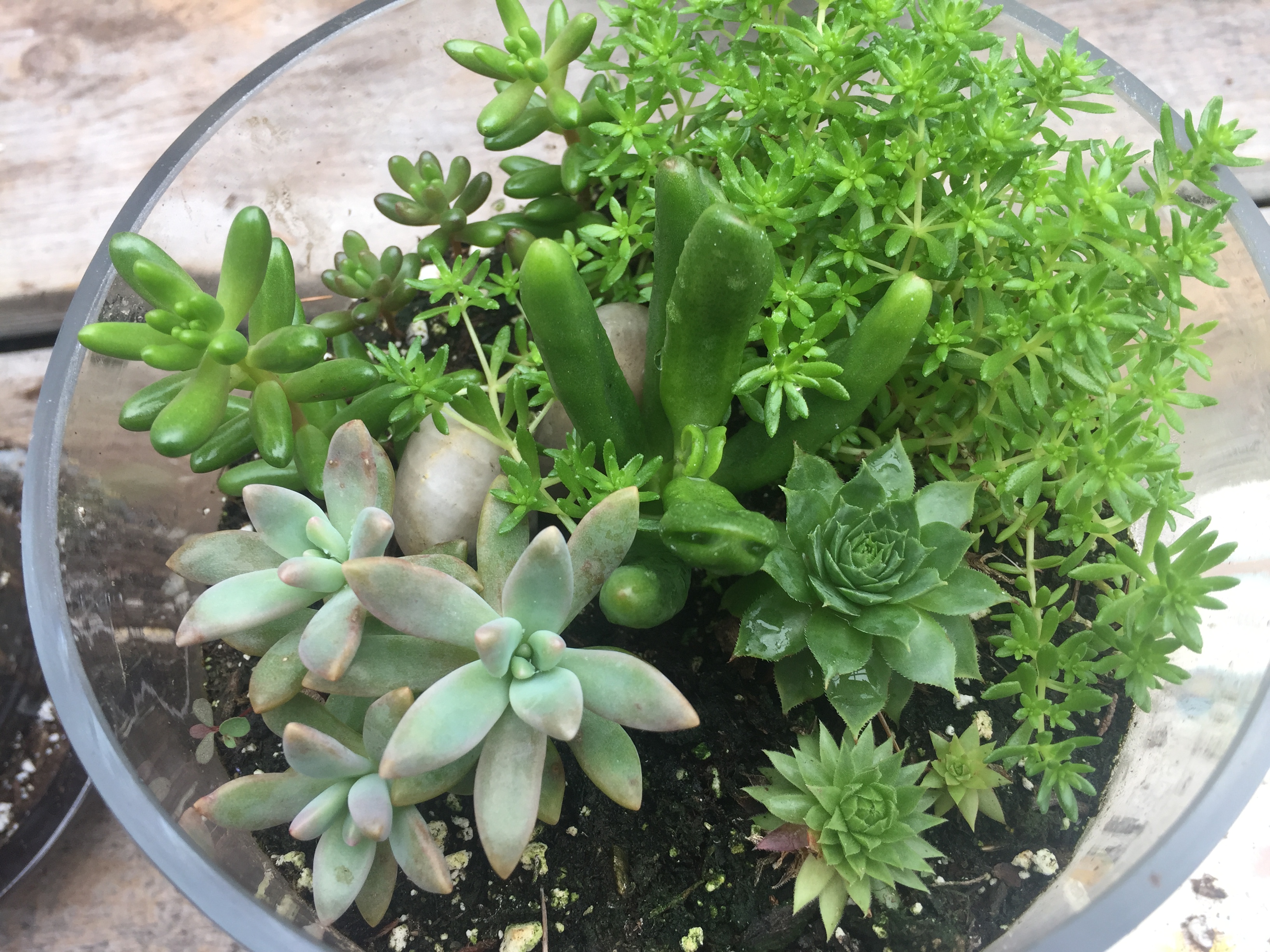 Katherine is an artist, gardener and creative cook who is passionate about educating the community about our local food system. Katherine loves getting her hands dirty and messy in the soil, in the kitchen and in the art studio. She has been working with plants, creating nourishing food and educating the community for over 30 years.

NEW! Skydog Farm has recently partnered with Barden Family Orchard in North Scituate and with Zephyr Farm in Cranston and is now offering shares in our wintertime CSA (Community Supported Agriculture). Each share will provide 10 weeks of Skydog's greens, Barden's apples and cider, and Zephyr's carrots, potatoes and onions. By purchasing a 10 week share of our crops, not only are you supporting three local farmers directly, it also makes for a great gift for family and friends. For more information on our click on the CSA tab in the main menu.